Testimonials & Reviews
Award-Winning Hearing Care
With over 6,000 lives transformed since 2003, we have received numerous Timpanogos Hearing & Tinnitus reviews praising our friendly atmosphere and state-of-the-art hearing care. Take a look below at what our patients have to say about their experiences at our hearing centers.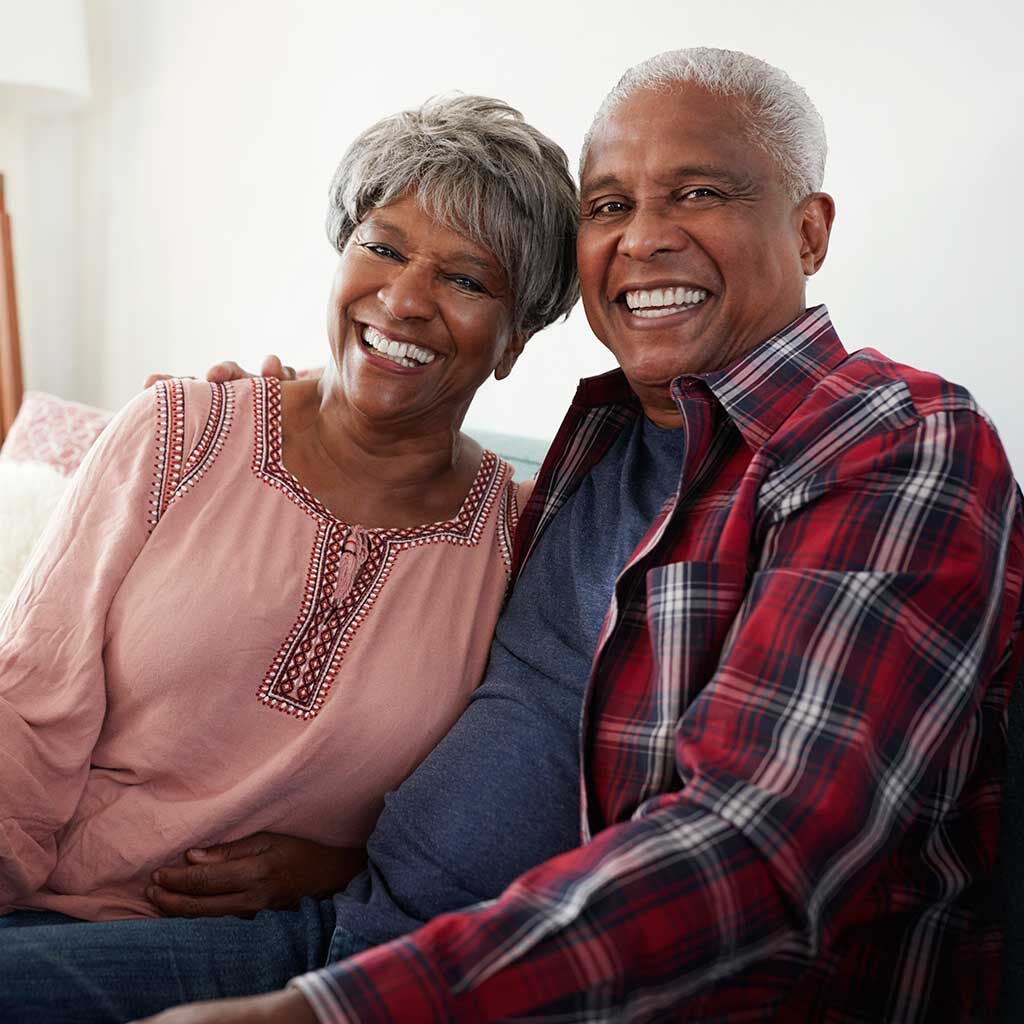 Testimonials From Our Happy Patients
I couldn't hear what people were saying and felt secluded. It's a world of difference when you can hear people.

— Jerry
I couldn't understand what people were saying and felt isolated. Don't wait - go get yourself checked out.

— Diane
I was straining to listen and couldn't understand people. I was surprised how much more energy it gave me just to be able to hear.

— Stuart
I had anxiety and low confidence. I can hear things I haven't in years!

— Jerry H.
I kept saying "what" all the time. Background noise isn't a problem. Go get it done, don't wait.

— Harold
I don't say "huh" every time my wife asks a question. Get it done, it's just fantastic. It just makes your life better.

— Mark
I love the hearing aids. Sometimes I wish I didn't hear so well, haha. It's wonderful to hear better.

— Dale
 I really have to try to hear the ringing now

— Seth
A whole world of difference. I'm happier. I sleep better. I can hear people.

— Pam
Reviews From Our Happy Patients
Great service very friendly staff easy to get appointment and help.

— Glenda Cook
I was really nervous about getting my hearing checked, but the staff here made me feel welcome and taken care of. It was a relief to know that my hearing loss was a problem that had a solution.

— Marsha Dansie
Were very helpful and friendly. I can hear my phone. Love It!

— Steven Clark
We went to the Spanish fork location and had an amazing experience!! The experience was much better than the one we had at Costco. Amazing doctor and receptionist. We will continue to use Timpanogos Hearing and Tinnitus.

— Kailey Young
We had a great experience, very willing to work with us. Glad we were referred to them.

— Elaine Hoagland
Jessica is amazing and has made this experience with my hearing an easy transition wonderful staff, very friendly.

— Jackie Wagstaff
I have absolutely loved my experience with Timpanogos Hearing and Tinnitus. I started in the American Fork Office, and found them very detailed and helpful when setting me up with my hearing aids. The staff was kind and friendly, and after talking with friends who went to other hearing aid specialists, I appreciate even more how they explained everything that I would be experiencing as a first time hearing aid wearer. That helped me get through the adjustment period because I knew what to expect. Since then I've been going to the Spanish Fork location. I found the same professionalism and friendly atmosphere there. They have been extremely helpful and accommodating. I LOVE my hearing aids!

— T.B.
I have been going to the Spanish Fork office for some time now. And every time I enter the office , I was greeted good and asked if there was any problems with my hearing aid. I received great service and glad that I go there. Thank you.

— Mike Torres
The workers are kind and friendly. They solve my problems quickly. Each time I go I get a good experience. Once you buy one of their hearing aids. Your service visits and batteries are free. But I don't know what the limitations are on the visits.

— Todd Peterson
I was greeted as I walked in the doctor came out we talked My hearing aids were cleaned I was taking in to the room and we reset my hearing aids everything went great.

— Danny Martinez
I have worn hearing aids for 35 years + and say "Thank You" to the Staff and Technicians at Timpanogos Hearing in Spanish Fork. They are THE BEST I have ever been to. I have been treated with friendship, respect & understanding my great need to hear better, knowing how a person feels with a hearing loss and wanting to help me hear better. I know what it feels like to have an explanation of a simple questions that concerns me… they take the time to talk to me about it. I feel the one on one service that I receive with each visit. Grateful for the new OPN aids that has given me much better hearing. Thank you!

— Vernon Marshall
Every interaction I have had with Dr. Garret has been positive. I would recommend him to anyone.

— Richard Bird
Excellent and friendly service.

— Dennis Radford
Great people. Expert advice and treatment.

— Glen Whicker
Very thorough and helpful! They answered all of my questions and even offered some suggestions. They listened to my needs and were genuinely interested in my welfare. I highly recommend this store.

— Dan Humphreys