Why Choose Us?
Top-Rated Hearing Health Care From Experts
Are you looking for cutting-edge hearing health care from an experienced professional? If so, you are in the right place! When selecting a hearing health care provider, you should look for one who has extensive experience, follows science-based treatment, and offers personalized care to their patients. Our experts know what it takes to provide all this and more! We provide high-quality care delivered with consideration for your health and comfort. Below are just some of the reasons why patients choose Timpanogos Hearing & Tinnitus in American Fork and Spanish Fork, UT.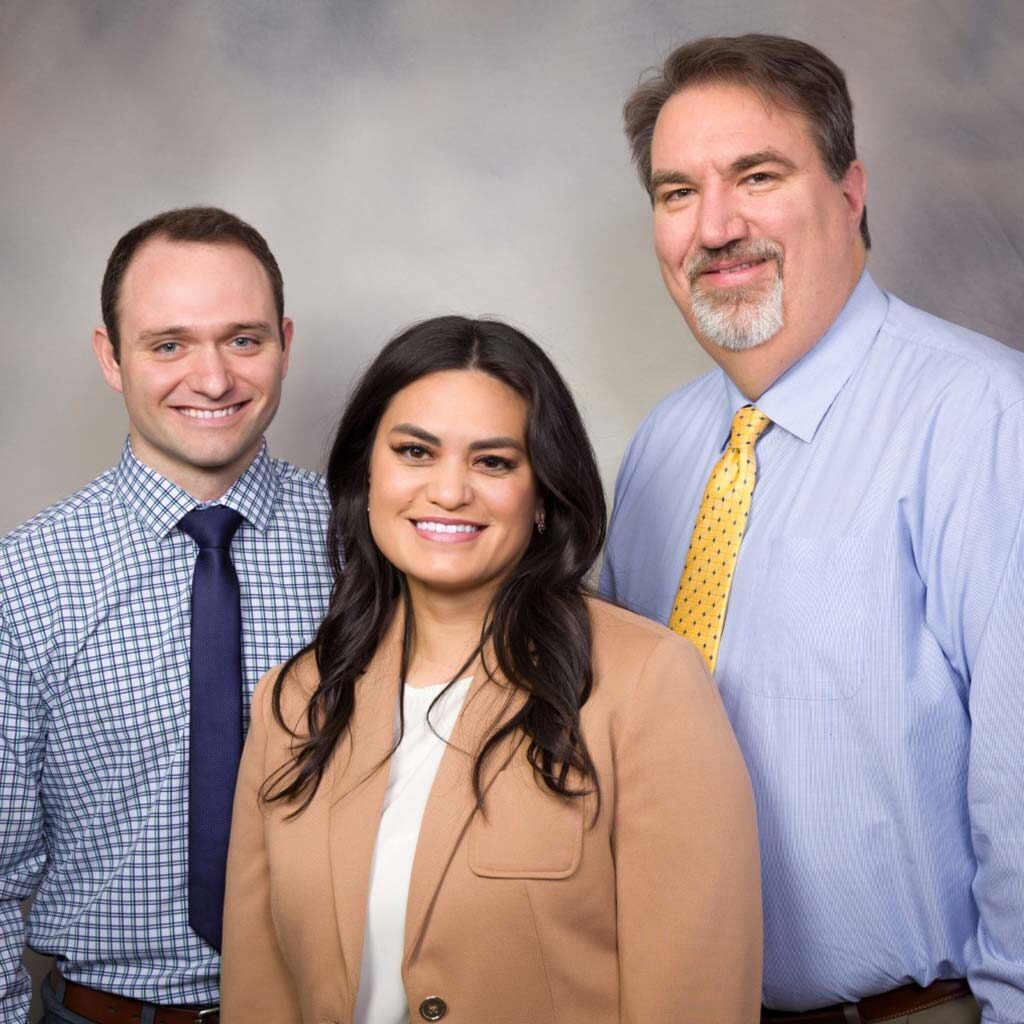 Extensive Experience
Skill improves with practice, so the best hearing care providers will have seen various cases over a period of many years. No matter what your unique situation may be, extensive experience ensures that your professional has likely seen a similar case and can accurately diagnose and treat you.
Timpanogos Hearing & Tinnitus has helped over 6,000 people in Utah County since 2003! Our professionals are board-certified and bring advanced education and years of experience to our patients every day. Our goal is to improve our patients' lives by providing personalized, comprehensive care to ensure your clearest hearing!
To experience our 5-star-rated hearing care, schedule your Complimentary New Patient Consultation today by calling (801) 763-0724 to reach our American Fork office or our Spanish Fork office. You may also click here for our convenient online form.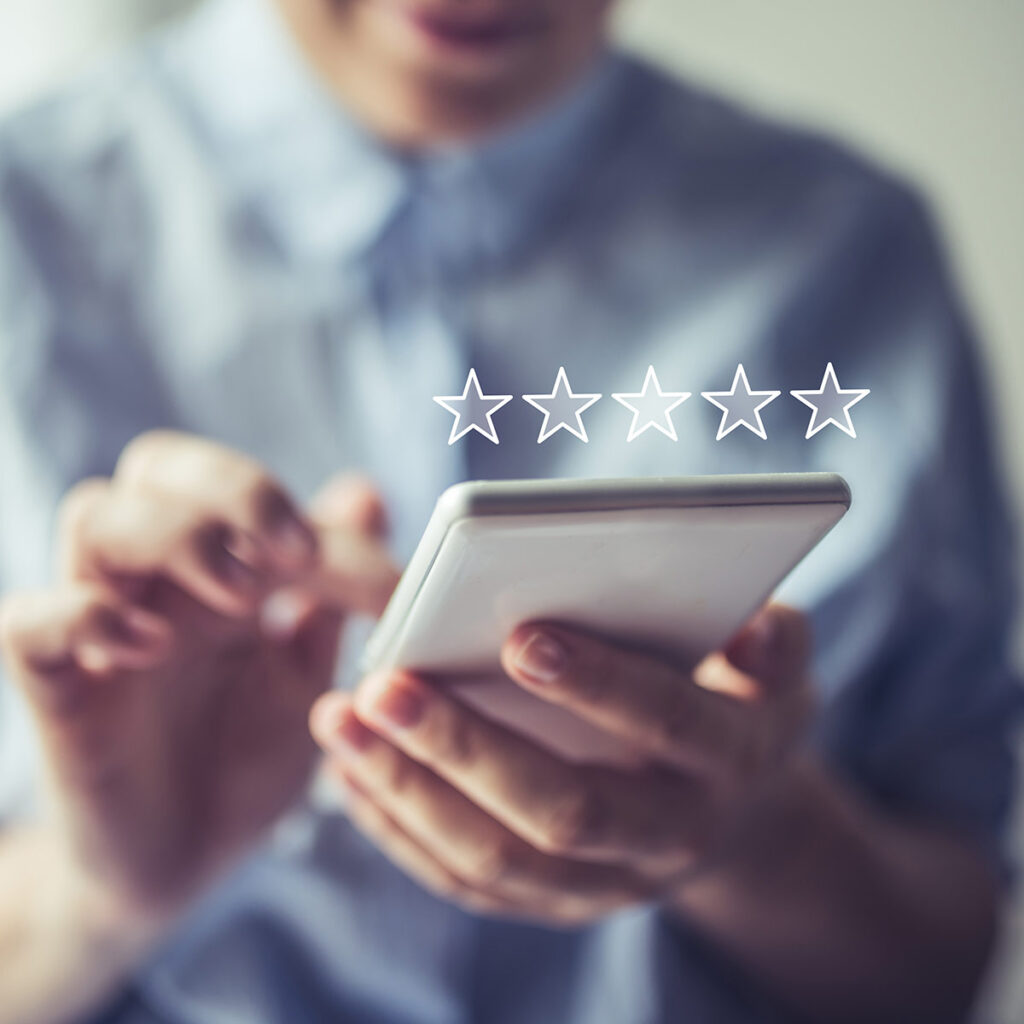 ---
Science-Based Treatment
We are committed to providing you and your loved ones with the highest possible level of hearing health care — that includes meeting your needs with cutting-edge technology and staying up to date with treatment plans based on the latest science and audiology research. We are proud to offer state-of-the-art treatment methods and tools to give you a comfortable and enjoyable experience.
Timpanogos Hearing & Tinnitus follows the medical model of treating hearing loss and focuses on lessening the effects of hearing loss through treatment and technology such as hearing aids, assistive listening devices, and NeuroTechnology™. We use many state-of-the-art tools, techniques, equipment, and materials to ensure you receive top-notch care. We always stay abreast of the newest scientific research in the audiology field so we can offer the most accurate and effective care for you. We have received the necessary training to utilize advanced technology for hearing health, including:
NeuroTechnology™
Real Ear Measurement
Speech-In-Noise Testing
Tympanometry
Otoacoustic Emissions
CogniVue
Deep Neural Network by Oticon
Ask us more about our science-based treatments during your consultation!
---
Award-Winning Care
A good hearing care provider is appreciated by their patients. A record of winning awards is an excellent sign that you're making the right choice for your hearing needs.
Timpanogos Hearing & Tinnitus strives for top-notch customer service and the best possible care. We are proud to have received multiple awards for our practice, including the Best of State in Auditory Services for 12 of the last 13 years and the Best Hearing Clinic in American Fork for the last 3 years!
To experience our 5-star-rated hearing care, schedule your Complimentary New Patient Consultation today by calling (801) 763-0724 to reach our American Fork office or our Spanish Fork office. You may also click here for our convenient online form.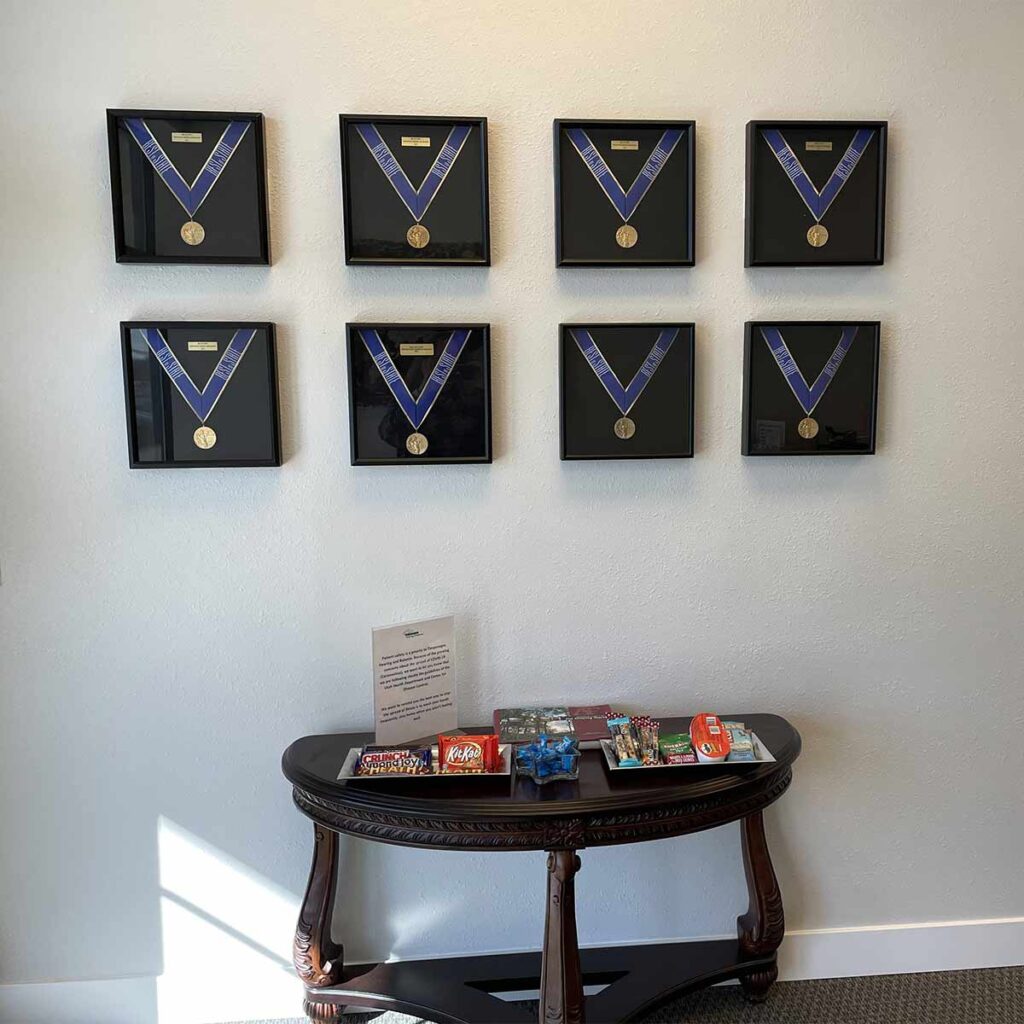 ---
Board-Certified Experts
Our hearing healthcare providers are board-certified specialists who have met the highest standards of skill and knowledge. Becoming board certified signifies the professional's pursuit of continued proficiency and excellence in hearing healthcare.
When you choose Timpanogos Hearing & Tinnitus, you're getting the highest quality care available from top-rated experts who have what it takes to service all your hearing care needs. Our professionals are committed to pursuing continued proficiency and excellence in hearing healthcare.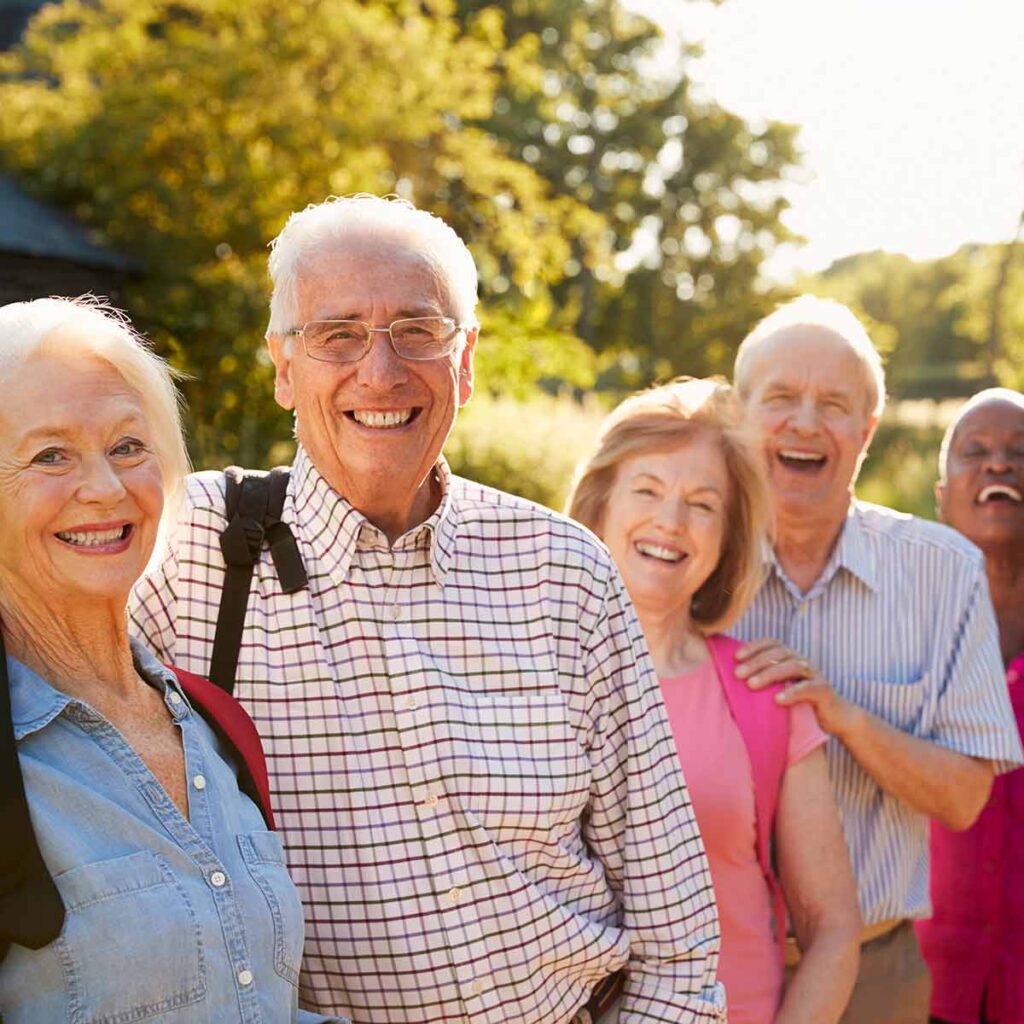 ---
Chosen By Excellence in Audiology
Excellence in Audiology is an organization that provides guidance for patients and connects people with hearing health care providers who offer the highest quality care and ethical standards. Timpanogos Hearing & Tinnitus has been carefully selected by Excellence in Audiology as a top-rated provider with the experience necessary to restore your hearing clarity. This is just another reason why people choose Timpanogos Hearing & Tinnitus for their hearing needs.
To experience our 5-star-rated hearing care, schedule your Complimentary New Patient Consultation today by calling (801) 763-0724 to reach our American Fork office or our Spanish Fork office. You may also click here for our convenient online form.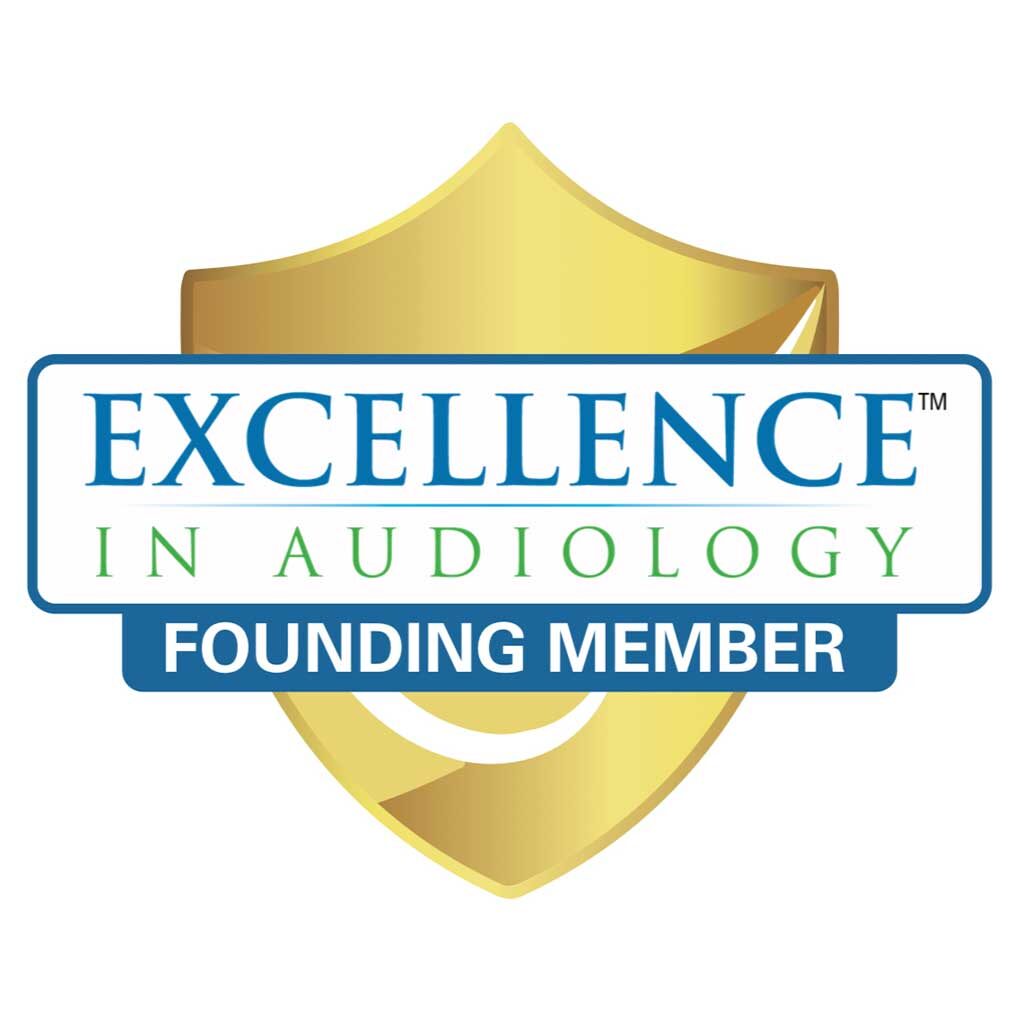 ---
Complimentary New Patient Consultation
Treating your tinnitus and hearing loss is an investment of your time, effort, and finances. We understand that you are taking a big step when you start your journey to hearing health — your potential provider should listen to you and make you feel welcome.
At Timpanogos Hearing & Tinnitus, we offer a complimentary new patient consultation to address your unique hearing needs. After learning more about you, we can recommend a customized hearing treatment plan that improves your hearing volume, clarity, and cognition.
During your New Patient Consultation, we will:
Discuss Your Goals
Perform a Comprehensive Hearing Evaluation
Develop a Custom Treatment Plan
Discuss Flexible Financing
---
Risk-Free Money-Back Guarantee
A commitment to improving your hearing health is a big decision, both in time and finances. It is essential to know that your provider will stand behind their treatment recommendations and the devices they provide.
At Timpanogos Hearing & Tinnitus, we guarantee that you will be able to hear better after treatment. That's why we offer a one-week trial and a 60-day risk-free, money-back guarantee trial on all devices. We will always try our best to resolve anything you are not satisfied with. You can contact our offices at any time with questions or to schedule a follow-up appointment.
To experience our 5-star-rated hearing care, schedule your Complimentary New Patient Consultation today by calling (801) 763-0724 to reach our American Fork office or our Spanish Fork office. You may also click here for our convenient online form.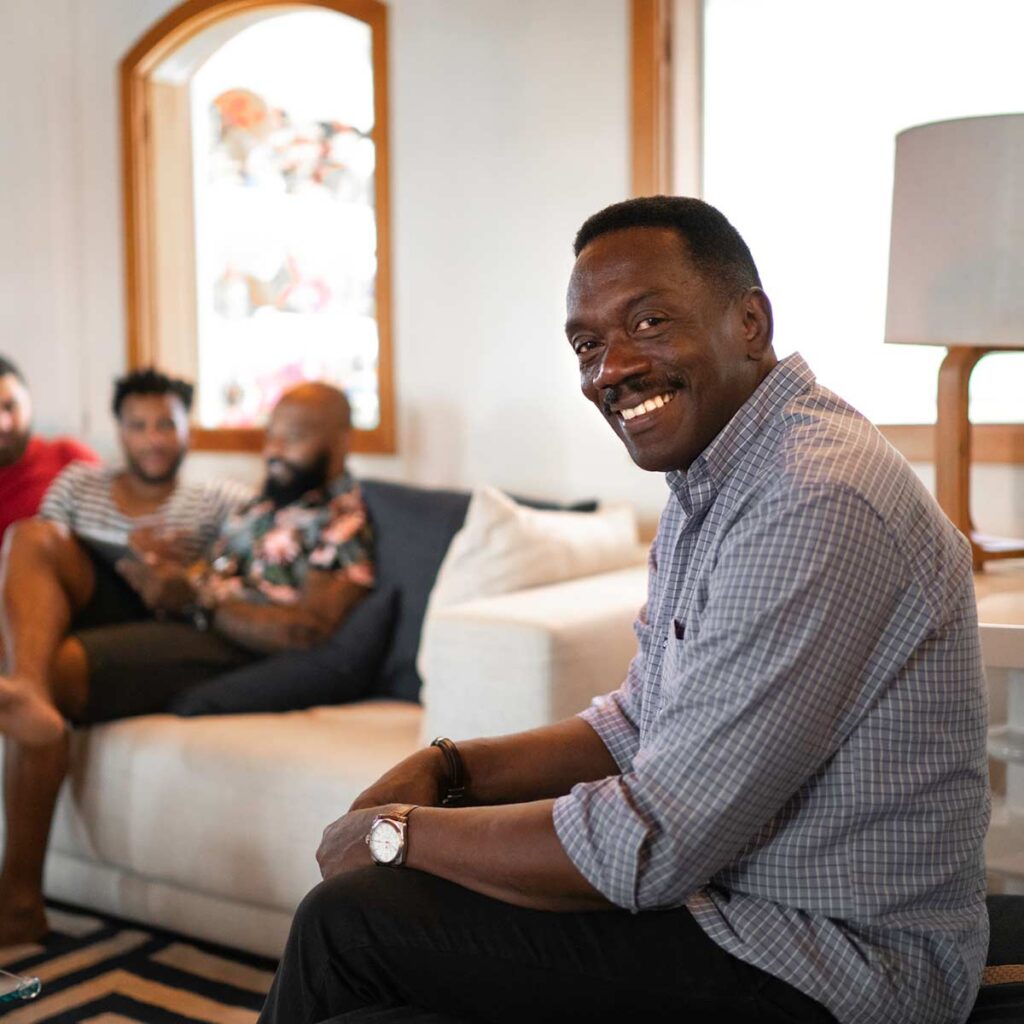 ---
Published Author
At Timpanogos Hearing & Tinnitus, we focus on offering high-quality hearing care, so you can get back to enjoying the sounds of the world around you. Providing this level of care also means we take the time to educate our patients and offer resources so you can benefit from a full understanding of your condition, available treatment options, and ongoing care.
In an effort to accomplish our goal, Dr. Layne Garrett has co-authored a book that provides helpful information on a variety of topics related to hearing rehabilitation. Hear Us Out - Why Treating Hearing Loss and Tinnitus Is One of the Most Important Decisions You Will Ever Make answers the most commonly asked questions about the medical treatment of hearing loss, tinnitus, NeuroTechnologyTM, and more. Secure your FREE copy today!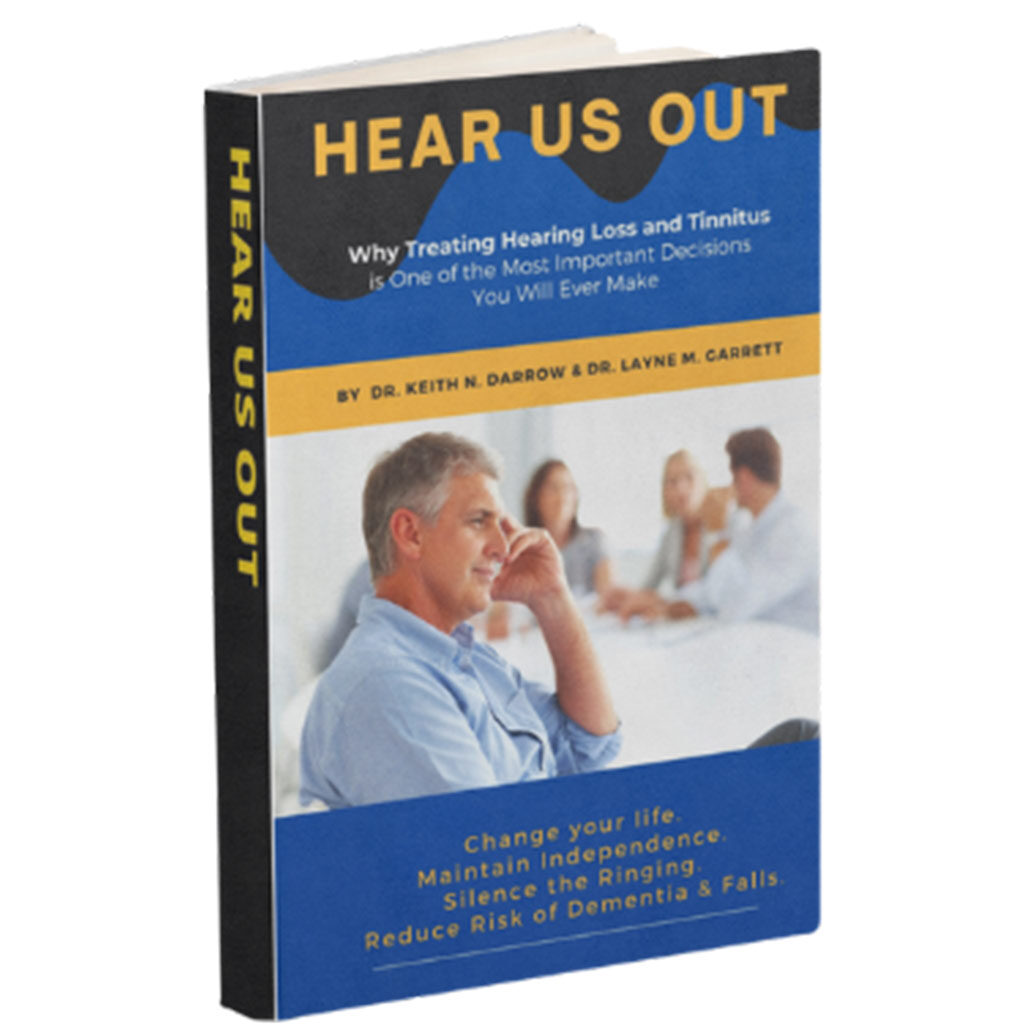 ---
Caring for Our Community
Supporting and caring for our community and giving back is an essential value at Timpanogos Hearing & Tinnitus. Members of our experienced team regularly volunteer their time and resources to various organizations, including:
We contributed 8% of our profits to support local causes such as the Boy Scouts, the International Children's Fund, the tennis team, the track team, and the band at the local high school. At Christmas time, we contributed $1,500 to a local sub-for-Santa program that benefited needy families in the community.
Dr. Garrett has actively participated in America Helps, an American association of health care professionals who periodically visit Ghana, Africa to participate in humanitarian service, donating hearing aids as well as time. This organization also helps people in our own community who need help with hearing loss and can't afford it.
We also started an employee education program this year, providing a tuition benefit for employees willing to go back to school.
We provided free hearing aids for those who had no means to pay for them but needed them to gain employment, improve at school or help with communication in strained family relationships—including donating hearing aids to an indigent community member who needed them to gain employment.
We work with the TreatmentFi foundation to provide hearing aids for those in need.
These are just a few of the ways we support our local community!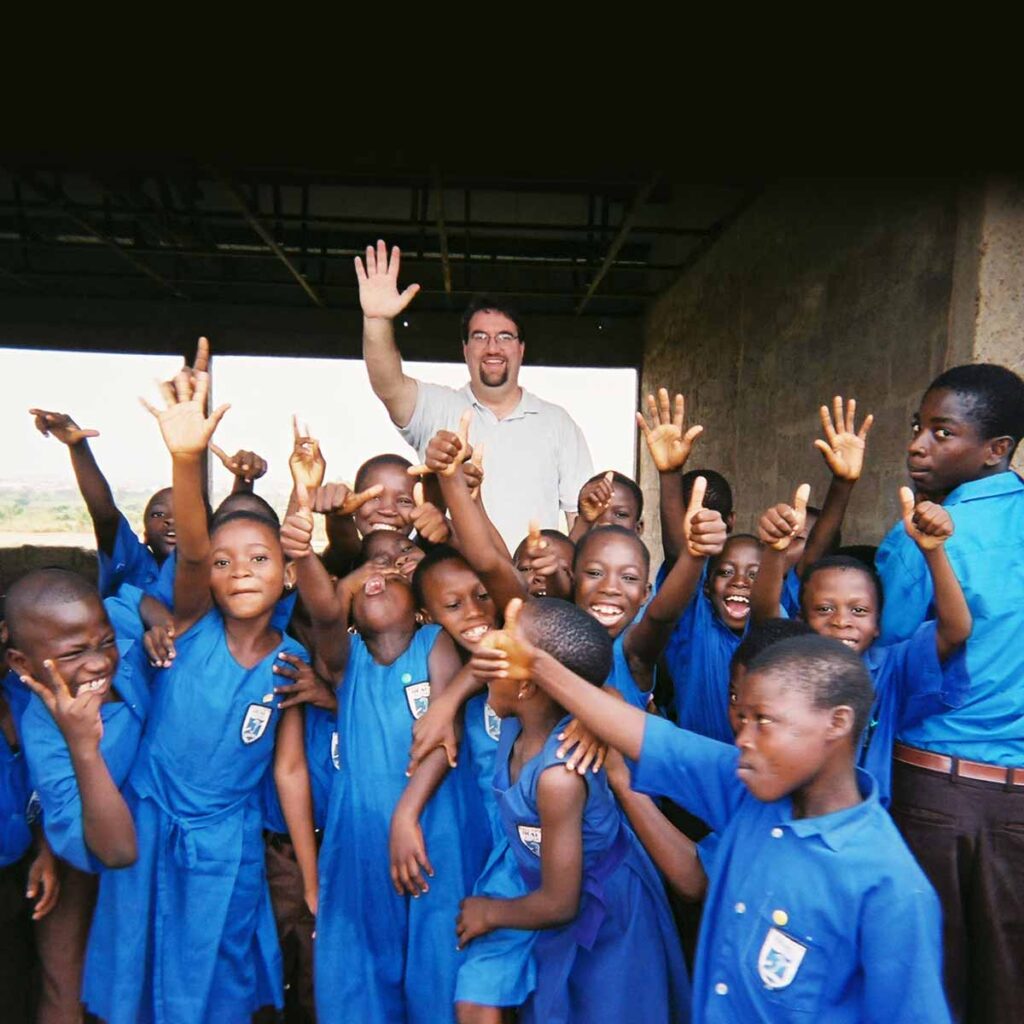 ---
Conservative & Responsible Treatment
At Timpanogos Hearing & Tinnitus, we listen to our patients and make sure they are part of the process and understand what is needed to restore their hearing. Our practice provides responsible, honest care and operates with integrity to ensure you are fully informed before starting your treatment.
We make sure that you feel comfortable with what we recommend for your treatment plan. We also provide unique, top-notch treatment options and will always attempt conservative hearing restoration methods. Let our caring doctors restore your hearing with honesty.
---
Start Treatment at Consultation
If you want to be seen for your consultation as soon as possible and get started right away, please give us a call, and we will get you in. We know that many first-time patients want to start restoring their hearing immediately when they come to us. That's why we offer treatment starts on the same day as your consultation.
Timpanogos Hearing & Tinnitus offers convenient appointment times and same-day treatment starts, so you don't have to wait to work on getting clearer hearing. Once you've had your initial consultation, we will discuss your treatment options and begin treatment that same day if you would like to.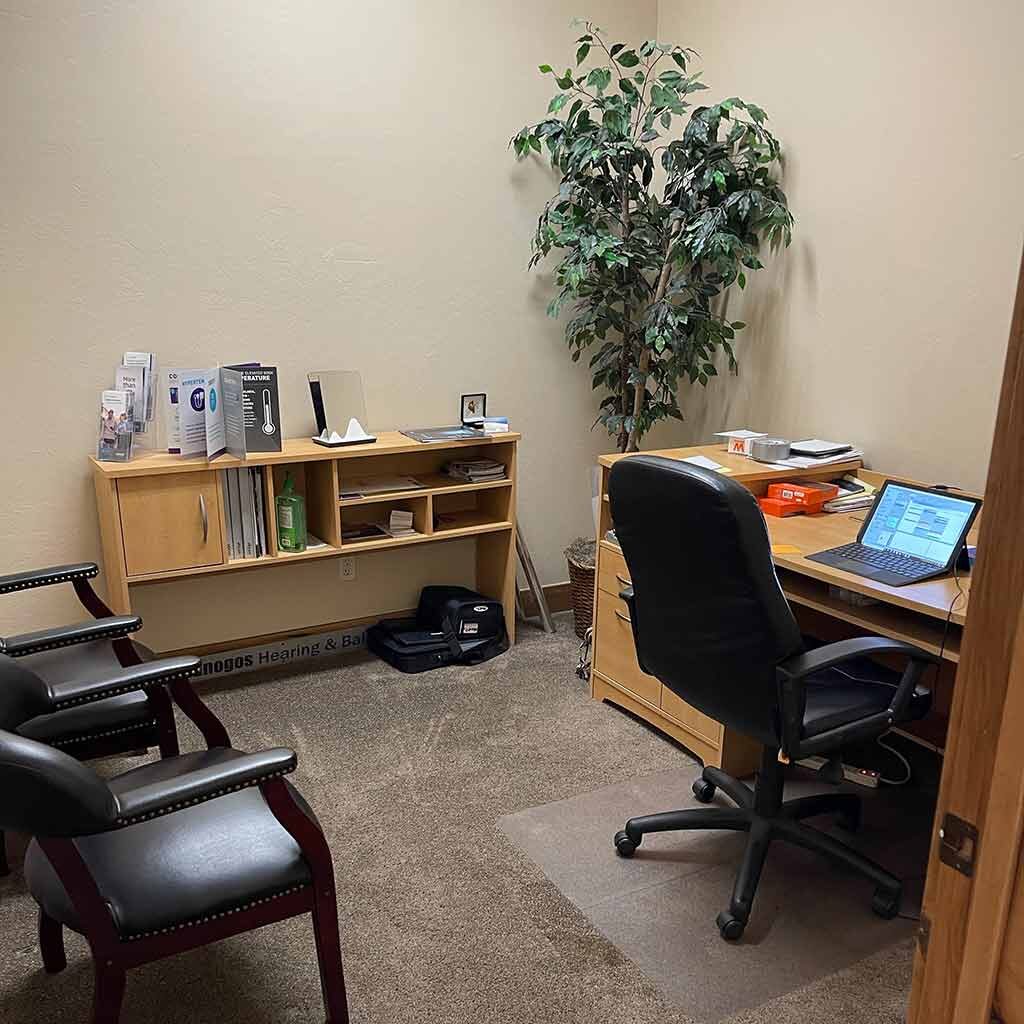 ---
Multilingual Practice
It can be challenging to discuss complex health concerns with a healthcare provider if you or your loved one doesn't speak English as your first language. For an audiology office, it's also essential that someone on staff uses sign language. To avoid problems that may arise due to language discrepancies, choose a doctor with whom you can communicate fluently.
At Timpanogos Hearing & Tinnitus, we understand the importance of communicating effectively with our patients. For this reason, we provide services in American Sign Language and Portuguese for the convenience and comfort of our patients. Simply ask when you call to schedule your consultation. This is just another way that we seek to go a step beyond for our community members.
---
Family Discounts
Hearing loss can be hereditary, so there are times when multiple people from the same family will need hearing health care. If you have more than one member in your family who plans to be evaluated or treated, we can help you prepare for the future and save money.
Timpanogos Hearing & Tinnitus offers a 25% discount for immediate family members to help make hearing care more affordable. With this, you and your family can focus on what matters – getting your hearing back. Please give our friendly team a call to discuss scheduling your consultation.
---
Your Time Is Respected
Many patients have difficulty scheduling appointments due to commitments like work, school, and extracurricular activities. Our team at Timpanogos Hearing & Tinnitus values your time and knows that you have other responsibilities in your life. That's why we strive to keep our schedule running smoothly. You will experience virtually no wait times when you visit our office.
Not only will you not have to wait, but we will also never rush you during your appointment. There is always plenty of time built into every appointment to get all your questions answered, and all your needs met, and if you have to wait longer than 15 minutes for your appointment to start, we'll give you a gift card for Chick-Fil-A!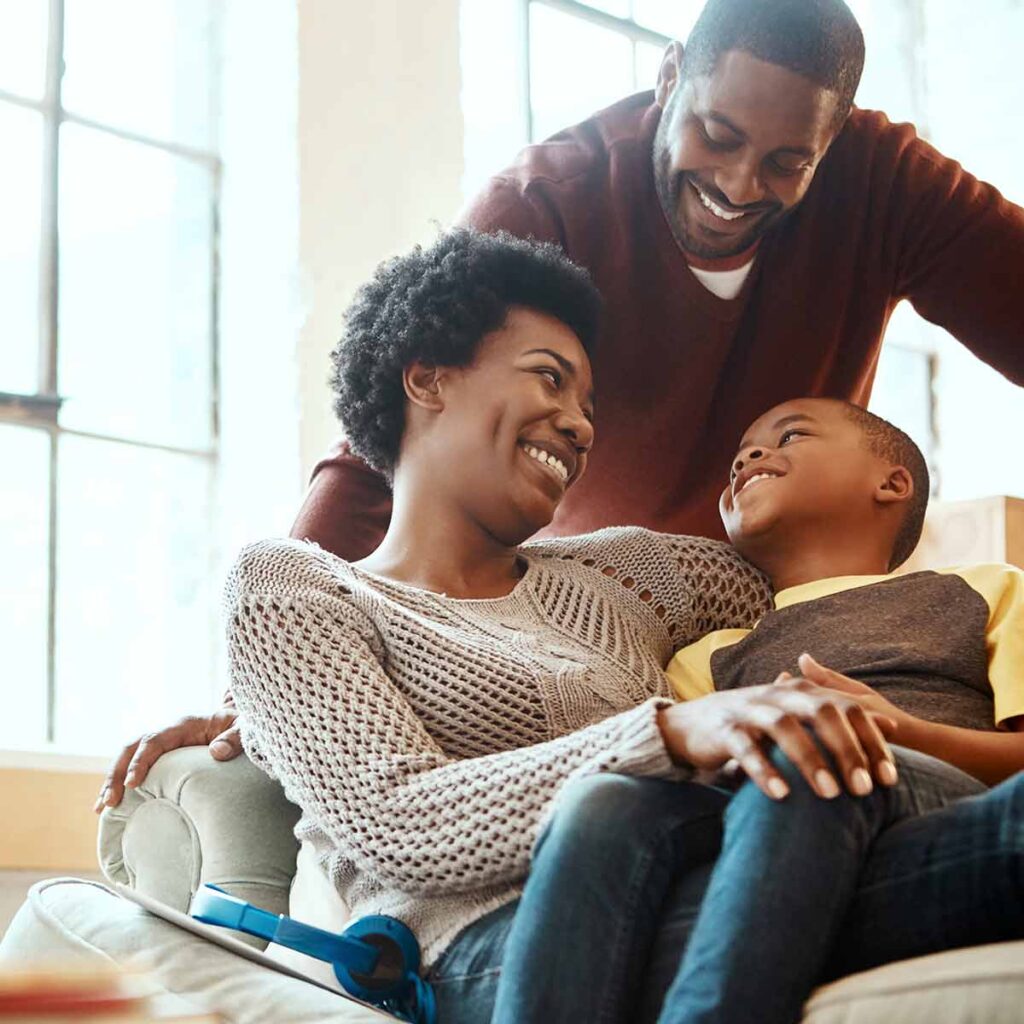 ---
Flexible Payment Options
Restoring your hearing clarity and decreasing your experience of tinnitus is our goal, and at Timpanogos Hearing & Tinnitus, we believe that a hearing problem shouldn't be a financial problem. We work closely with you to understand your hearing needs as well as your financial needs.
Because hearing loss is a progressive, degenerative disorder that needs to be treated long-term, we proudly offer our Diamond Membership Plan, which gives you access to comprehensive hearing care for a low monthly payment. Patients can expect to pay $140 to $197 per month for this comprehensive treatment plan. This program eliminates upfront costs and provides subscribers with the following benefits:
Lifetime hearing loss coverage with fixed monthly treatment plan costs
Discounted technology accessories including rechargeable batteries, a smartphone adapter, and a TV adapter
A pair of adaptive hearing devices which make things clearer, not louder, and address the cognitive aspect of hearing loss
Lifetime warranty (including a one-time loss)
Automatic technology upgrades every 48 months or less at a low, locked-in rate
All office visits included with no copay
Hearing technology supplies included: batteries, cleaning accessories, etc.
Because we believe that every person deserves access to quality hearing health care, for those with bad or no credit, we offer generous contingent financing plans. We also have limited access to low or no-cost care through a nonprofit foundation for those who qualify.
---